A team of surgical staff has been suspended for taking selfies mid-operation and posting them on social media.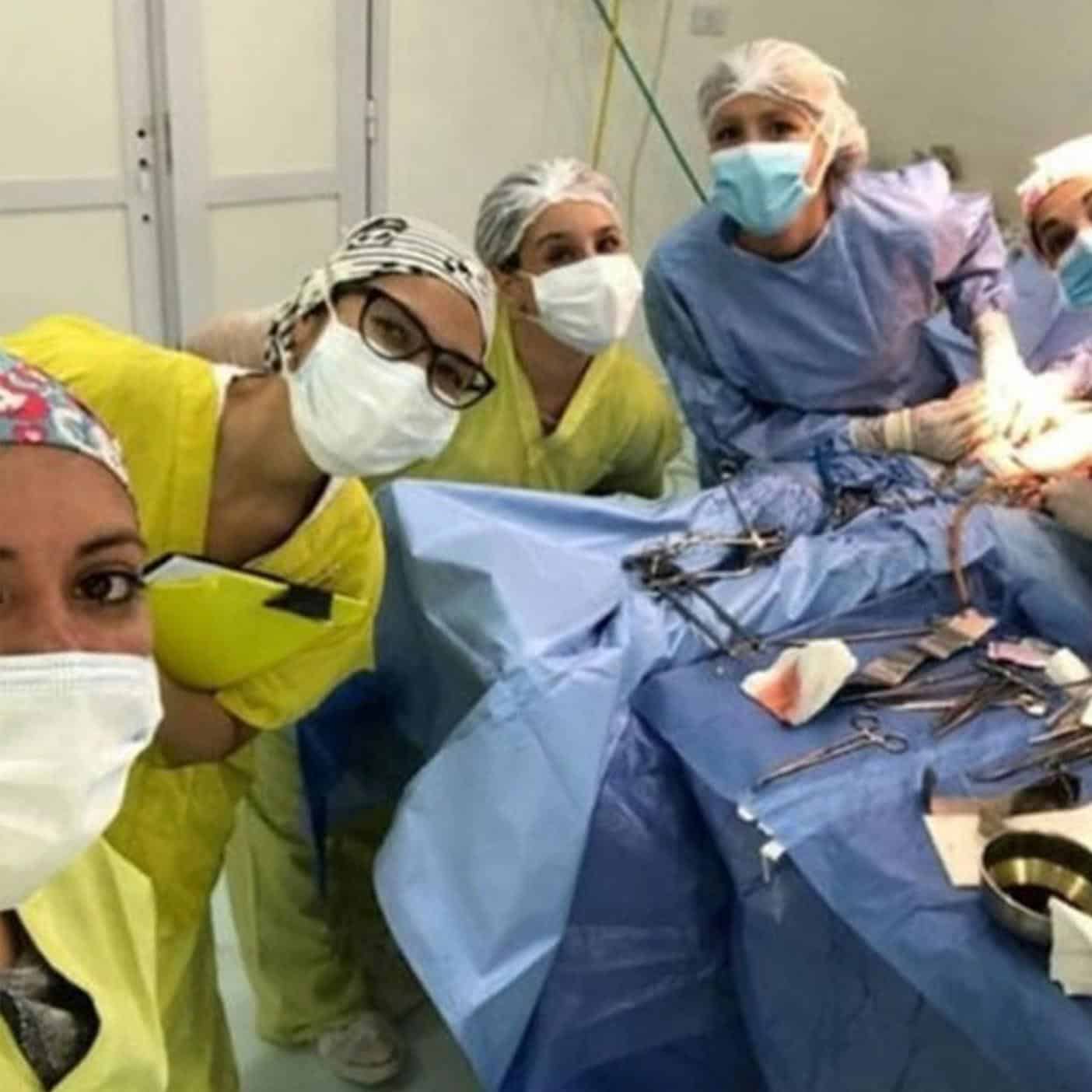 The group of medical professionals, including the surgeon, anaesthesiologist, two surgical assistants and a surgical nurse, work at the Hospital San Jose de Capilla del Senor, in the district of Exaltacion de la Cruz in the Argentine capital of Buenos Aires.
The images were taken during an operation and posted on the social media account of one of the surgeons, Lorena Olguin, who works in the gastroenterology area of the hospital.
The photos show the medical team looking at the camera with their surgical masks and gowns on.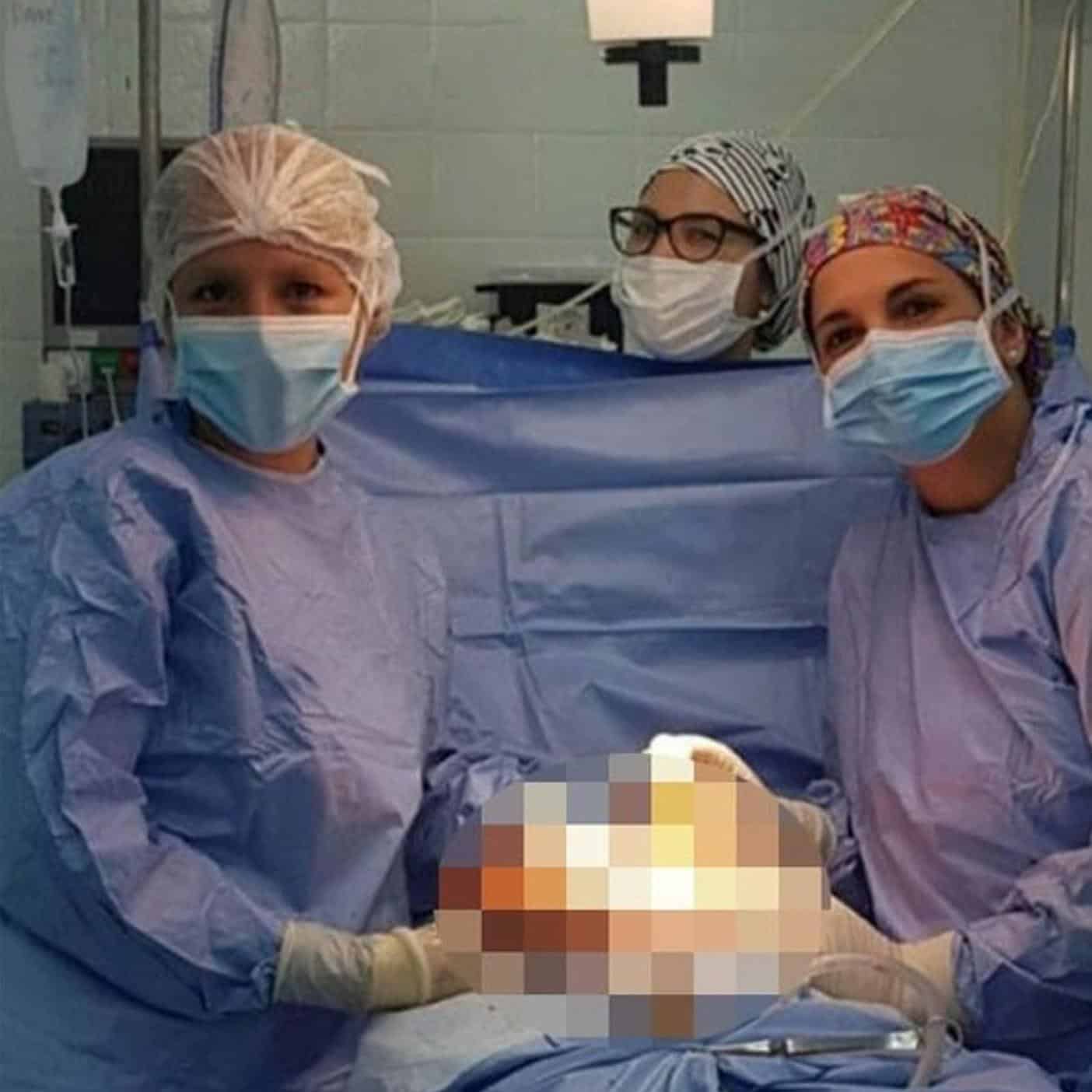 One of them shows three of them standing over the patient lying on the operating table, and another with the whole team showing the equipment used in the surgery and bits of gauze with blood on it.
The hospital authorities say they have suspended all of those shown in the photo because they consider it irresponsible behavior.
The image was deleted from social media by Olguin, who told local media that she did not take it, but just shared it on her social media page.
"I have been affected by all of this, I would like to publicly apologize to the people of Capilla for having visually offended them with these images, it was not the intention of any of us that all this should happen," she said.
"That day there were several surgeries, random photos were taken, there was talk of selfies, at no time did I pick up my mobile phone. I was operating, they said 'photo', I looked at the camera instinctively.
"Later I liked the images, I uploaded them and now all this has happened, there is no way to justify it."
The Health Secretary of Exaltacion de la Cruz, Ricardo Algranati, told the press that both the doctors and the rest of the staff who participated in the photo have been temporarily suspended.
"They're all under indictment. The director of the hospital immediately opened an administrative investigation into their actions," he said.
"The legal department will determine the degree of responsibility of each of those who intervened and the sanction that is to be applied."
Algranati explained that the five people who appear in the image have been identified. They are the surgeon, an anesthesiologist, two surgical assistants and the circulating surgical nurse in the operating room.
According to the local health secretary, the intervention in which the selfie was taken was a gastrointestinal operation.
"It's all rather unseemly, an embarrassing situation, but an inescapable truth," he concluded.