5 Best Heart Surgeons in the World
Heart surgeons specialize in diagnosing and treating diseases of the heart and blood vessels. This field of medicine is called cardiology, derived from the Greek word "cardia" meaning heart and "logos" meaning study.
The field includes medical diagnosis and treatment of congenital heart defects, coronary artery disease, heart failure, valvular heart disease, etc. Heart surgeons are also referred to as cardiac surgeons, and they specialize in cardiac surgery.
An Overview of Cardiac Surgery
Cardiac surgery is surgery on the heart or great vessels performed by cardiac surgeons.
It is often used to treat complications of ischemic heart disease (for example, with coronary artery bypass grafting); to correct congenital heart disease, or to treat valvular heart disease from various causes, including endocarditis, rheumatic heart disease, and atherosclerosis. It also includes heart transplantation.
Early Heart Surgeons
The earliest operation on the pericardium (the sac surrounding the heart) was performed in 1801 by Francisco Romero. Francisco Romero was a Spanish physician who became the first successful heart surgeon, on record, by performing an open pericardiotomy to treat a pericardial effusion in 1801.
According to his memoir, he performed at least two successful open pericardial drainages with no deaths. Also according to his memoir, he performed five open drainages of pleural effusions with success, with one patient dying at 6 months.
Romero is credited as the first heart surgeon since he was the first medical doctor on record to cut into the pericardium, the lining of the heart, on a living patient with a successful outcome.
While Francisco Romero performed the first operation on the sac surrounding the heart, the first surgery on the heart itself was performed by Axel Cappelen on 4 September 1895 in Oslo, Norway.
There were, however, complications with the surgery and the patient ultimately died due to inflammation of tissues of the mid-chest.
The first successful cardiac surgery without any complications was performed by Ludwig Rehn, a German heart surgeon, who repaired a stab wound to the heart on September 7, 1896.
Open Heart Surgery
As the name implies, open-heart surgery is a surgical procedure in which the patient's heart is opened and surgery is performed on the muscles, valves, or arteries of the heart.
The first successful intracardiac correction of a congenital heart defect using hypothermia was performed by Walton Lillehei and John Lewis at the University of Minnesota on September 2, 1952.
The following year, Soviet surgeon Aleksandr Aleksandrovich Vishnevskiy conducted the first cardiac surgery under local anesthesia.
Modern beating-heart surgery
Off-pump coronary artery bypass or "beating heart" surgery is a form of coronary artery bypass graft (CABG) surgery performed without cardiopulmonary bypass (heart-lung machine) as a treatment for coronary heart disease. It was primarily developed in the early 1990s by Dr. Amano Atsushi.
Apart from the pioneers of heart surgery, some famous and notable heart surgeons include:
1. Mehmet Oz
Mehmet Cengiz Oz, known professionally as Dr. Oz, is a Turkish American heart surgeon, television personality, Columbia University professor and author.
Oz came to general prominence with appearances on The Oprah Winfrey Show beginning in 2004 and later on Larry King Live and other TV programs.
In 2009, Winfrey's Harpo Productions and Sony Pictures launched The Dr. Oz Show, a daily television program focusing on medical issues and personal health.
He is a proponent of alternative medicine and has been criticized by physicians, government officials, and publications, including Popular Science and The New Yorker, for giving non-scientific advice and promoting pseudosciences. He is one of the top heart surgeons in the world.
2. Devi Shetty
Devi Prasad Shetty is an Indian cardiac surgeon and entrepreneur. He is chairman and Founder of Narayana Health, a chain of 21 medical centers in India. He has performed over 15,000 heart operations.
In 2004, he was awarded the Padma Shri, the fourth-highest civilian award, followed by the Padma Bhushan in 2012, the third-highest civilian award by the Government of India, for his contribution to the field of affordable healthcare.
3. Åke Senning
Åke Senning was a pioneering Swedish heart surgeon who implanted the first human implantable cardiac pacemaker in 1958, invented the Senning operation, and contributed to many other advances.
4. Michael DeBakey
Michael Ellis DeBakey was a Lebanese-American cardiovascular surgeon, scientist, and medical educator. DeBakey was the chancellor emeritus of Baylor College of Medicine in Houston, Texas, director of The Methodist DeBakey Heart & Vascular Center, and senior attending surgeon of The Methodist Hospital in Houston. He participated in important work in the treatment of heart patients.
5. Robert Poston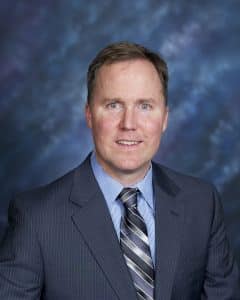 Robert S. Poston is an American heart surgeon at the University of Arizona Medical Centermost noted for his research in robot-assisted heart surgery and Coronary Artery Bypass Surgery. Dr. Poston's research interest regarding the mechanism of early graft thrombosis was recognized with a five-year RO1 clinical research grant from the National Institutes of Health in 2007.
Consistent with his goal of addressing routine clinical problems with a mechanistic-based understanding, he has also been awarded grants from Intuitive Surgical to study how robotics accelerates patient recovery time.
Maquet to study the impact of endoscopic harvesting techniques on the quality of bypass conduits and Cardiogenesis to study the impact of laser revascularization techniques on bypass graft flow. He has been the first/senior author of 100 papers and abstracts. His research manuscripts are available on PubMed.
Risks of Cardiac Surgery
Like any surgical operation, some risks and complications may arise following cardiac surgery. A major concern with heart surgery is the incidence of neurological damage which may lead to stroke.
It has been found that stroke occurs in 5% of all people undergoing cardiac surgery. The risk of infection is also common in all surgical operations and heart surgery. Infections can include mediastinitis, pericarditis, endocarditis, pneumonia and bloodstream infections.
See Also
Read More: Rib Removal Surgery