Leah Cambridge reportedly suffered three heart attacks during the operation.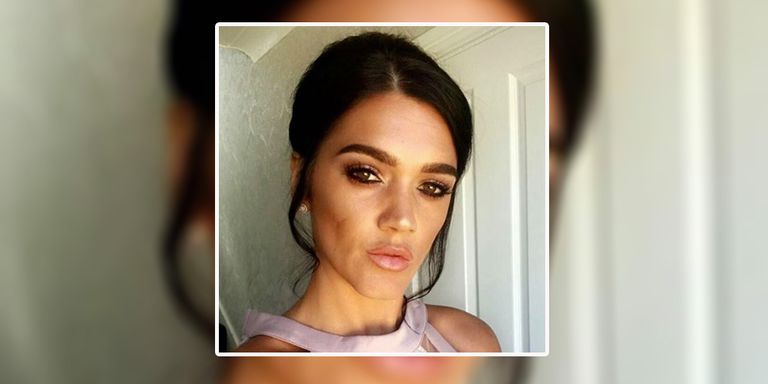 When 29-year-old Leah Cambridge from Leeds travelled to Turkey this summer, she expected to return home with an enhanced bum after undergoing a 'Brazilian butt lift'. But that wasn't to be after Leah tragically died during the cosmetic procedure.
The Evening Standard reports that Leah, a beautician, paid around £3,000 for the surgery, which transfers fat from other areas of the body to the buttocks. The mum-of-three reportedly felt self-conscious about the way her body looked after having children, which was why she underwent the procedure.
Speaking to The Sun, Scott said: "Leah was under anaesthetic and complications happened due to fat getting deposited in her bloodstream and her oxygen levels fell.
"She was brought back to stable but had three heart attacks and there was nothing they could do."
Following her death, a devastated Scott posted a tribute to his girlfriend on social media. "This is gonna be the hardest thing I've done in my life, I'm so scared and hurting it's untrue," he wrote, adding: "I will always leave a space for you at the table and make sure our kids remember you for all the good things you've done, I [love] you so much… I just wish this was a bad dream."
Scott travelled to Turkey following the news of Leah's death to meet with the staff at the hospital. Her body will be returned home in the coming days.
Speaking to the Guardian, Bryan Mayou, a consultant plastic surgeon and member of the British Association of Aesthetic Plastic Surgeons, warned of the dangers of such procedures if they're not performed correctly. He explained how the NHS was increasingly having to deal with patients who have suffered complications from plastic surgery after travelling abroad to get it cheaper.
"It is becoming more of a problem … I cannot tell you any figures, but it is notable," Mayou told the Guardian." I think people do go abroad more and more, and so there are more complications."
In a statement, the Elite Aftercare clinic maintained it is "responsibly run", and said, "it takes its responsibilities extremely seriously." The surgeon who performed the procedure, Dr Ali Uckan, has also released a statement confirming Leah had been warned of all the risks before the surgery.
"It is a scientific fact that undesirable and unpredictable risks are always present in this kind of surgery," The Sun reports he said.
Our thoughts are with Leah's family.